Happy Friday! It's been a while since I did a High Five for Friday post,
but there's been lots of things that I've been loving lately, so I thought this
last Friday of April was the perfect day to share some of them with y'all!
This 15 minute at-home workout from
Fit Fab Cities
for days when you're pinched for time!
A new read my friend, Barb, lent me. I'm a have been a Sex & the City fan forever
and I can't wait to dive into this book!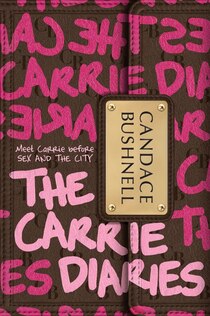 Turquoise & Caicos
nailpolish by Essie.
Perfect for Springtime toes.
PC Organics Frozen Power Fruit Blend
This awesome blend is chock full of sweet cherries, blackberries & blueberries.
This combo is ah-mazing in smoothies and in Angela's
homemade berry sorbet
.
TGIF MY FRIENDS! ENJOY YOUR DAY.
Andrea
xoxo