Holy schmokes! Where has the weekend gone --- two days simply don't give us enough time off before the next work week begins. I think I need to start a petition to start having 3 day weekends with only a 4 day work week - who's with me?!
I don't talk alot about our lives outside of our foodie adventures, but I thought it'd be fun to start sharing a little peek into how we live by giving you a weekend recap every now and then.


On Saturday morning, I met up with my friend Jenn to attend a kundalini yoga class. I'd heard of kundalini yoga before, but never really understood what it was. Last week was our first week out to class and we loved it so much that I think it's going to become a Saturday morning tradition.
Kundalini Yoga is the yoga of awareness. It's purpose is to unite the body, mind and soul. It involves sets of chanting, breath awareness, exercise, relaxation and a meditation at the end. What I like about it is that each week is different. There are thousands of different sets each with a specific purpose. Last week we worked on our upper body and this week the focus was on the spine. The meditations have been focussing on prosperity and who doesn't want a little of that! By the end of our 90 minute class I feel stretched out, refreshed and like my lungs and my mind are wide awake and open. It's a really cool experience!
After yoga, a bunch of the students and our instructor head out for coffee and some chatting. For those of you who know me, you know that coffee and conversation are two things I do very, very well. I love meeting new people and there is rarely a moment when I'm lost for words :-) I had my first ever Skinny Chai Latte this week and it was AWESOME!
After coffee, I had to get a move on because I had the usual weekend errands to get done before Derek & I headed out to our friends' cottage for the night. Dora went to my in-laws and Hankster went to the boarding kennel and Derek & I were looking forward to a fun night with friends and a 'dog-free' night of sleep!
Have you ever been up to a cottage in the winter? I loved how quiet and peaceful it was. We've finally gotten a little bit of snow and it was so pretty driving up. You would've gotten to see it with your own eyes if I'd remembered to bring my camera! D'uh --- I left it sitting on the kitchen table; right where I'd left it so I wouldn't forget it. The cottage was super cozy and we spent the night enjoying yummy appetizers, great conversation, red wine and some wild games of Euchre. I think my card games skills have gotten a little rusty since university because Derek & I stunk it up. I think I got blamed but how much can you really do when your hands consist primarily of 9s and 10s!!!!
After an amazing sleep (sans dogs!), we packed up our stuff this morning and went to a small little diner for breakie. I LOVE GOING OUT FOR BREAKFAST! Homefries, toasted tomato sammies and coffee --- the best way to start a Sunday if you ask me!
I was planning to spend the rest of today relaxing in front of the TV, but something came over me when I got home and I was drawn to the kitchen. I started out by making two huge batches of chili - a veggie chili for me and a meaty chili for Derek. By 5 p.m., I had picked up Hank from the kennel, packed away our Christmas tree and ornaments, made both pots of chili, made our lunches for work tomorrow, washed 2 sinkfuls of dishes and cleaned up the mess that Hankster made when he got home. Our house was neat and tidy when we got home this morning but Hank managed to trash the living room within about 5 minutes of arriving home <sigh>...
The series of events went something like this....
running and jumping on the couch with a very dirty outside toy....
teasing and luring Dora into a wrestling/tug of war match....
leaving the scene of the crime in total disarray!
Hank is having a very looooonnnnnggg adolscent period. We're hoping he grows up to be a "big boy" very soon LOL!
Now that I've been able to catch you up on all the fun I've been having, I'm off to pamper myself with a mini-manicure. I just bought a new bottle of Essie nailpolish in the colour 'eternal optimist' which is a gorgeous nude shade.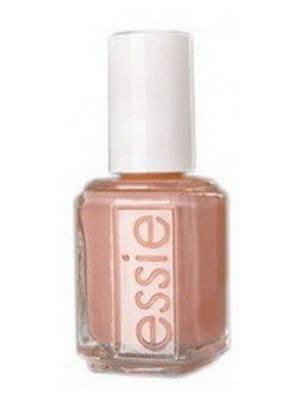 The rest of the night is going to be full of nail painting, chocolate chai tea and hopefully some good TV! I also have some posts I need to start working on because I've got some fun and healthy stuff in store for you this week!!!
So what was the highlight of your weekend?
Enjoy the last few hours of our glorious weekend!
Andrea