Have I told you how much I
LOVE
short work weeks?! Friday came so quickly. I swear it was just Tuesday, then I blinked and here I find myself at the end of yet another week.
Here are some highlights from this super quick week of mine:
1. Fave (Must Try) Pancake Recipe
Red Velvet Pancakes
I really don't think I need to give any explanation on this one :)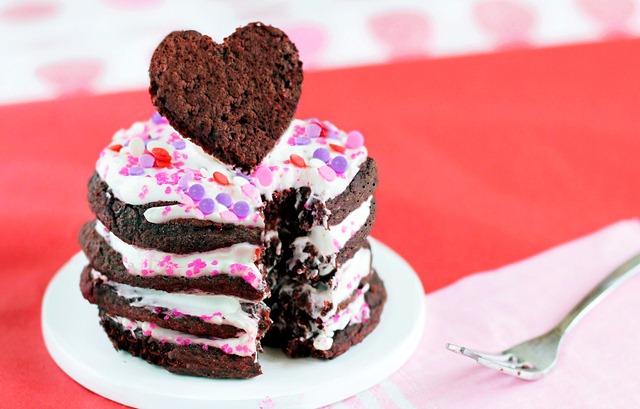 (
recipe
& pic by Chocolate-Covered Katie)
2. Fave Must-Have Dress
I. WANT.
3. Fave New Bar - Superfruit Nutty Crunch Bar
This bar is amazing! I received a bunch of Pure Bars in the mail last week and
this
is hands down my fave (with chocolate brownie coming in as a very close second). I have to admit that I kept the wrapper because I have plans to try to recreate this bar into a homemade version that I can have at home when I need a high protein snack.
Make sure you enter my giveaway for a 6 pack of Pure Bars. The giveaway closes tomorrow night and the winner will be announced on Monday.
4. Inspiration
I've had a few days lately where I've really needed this to push me to get to the gym!
5. Tulips
What can I say? I have a serious case of Spring fever.
What's made you smile this week?
Do you have Spring fever yet?
Thank you Lauren for continuing to host this high five par-tay!
Have a great weekend!
Andrea
xo